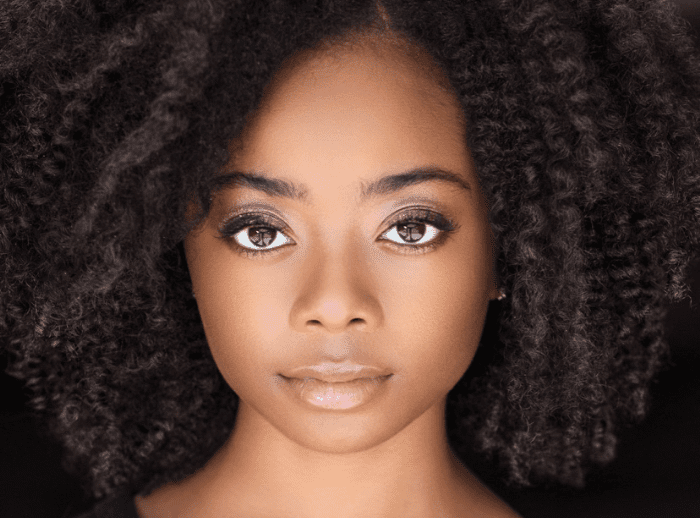 Actress, YouTuber & Author
At the age of 19, Skai Jackson has been named to The Hollywood Reporter's inaugural Top 30 Stars Under 18 List, Variety's Young Hollywood Impact Report, TIME's Most Influential Teens of the Year list, and EBONY's Power 100 honorees.
Skai became a household name after her starring role as 'Zuri Ross' in the Disney Channel hit series JESSIE as well as the spinoff series BUNK'D. Her performance earned Jackson a 2016 NAACP Award nomination.
Skai has also written her own bestselling book, "Reach for The Skai: How to Inspire, Empower and Clapback," published by Random House. The memoir explores Skai's lessons on life and rise to stardom and the importance of self-acceptance, girl empowerment, and her classy clapback mentality.
Skai recently wrapped production on the feature film SHEROES, an action thriller opposite Isabelle Fuhrman. Prior to that, she wrapped production on the feature film THE MAN IN THE WHITE VAN, a period thriller based on a true story about a serial killer in Florida in 1974 who prayed on his victims in a white van. Skai was featured in the Disney+ special THE MUPPETS HAUNTED MANSION and guest starred in HBO's sketch-comedy series A BLACK LADY SKETCH SHOW. Skai also appeared on DANCING WITH THE STARS in which she was a semi-finalist. On the big screen, Jackson appeared in Paramount's G.I. JOE 2, Columbia's THE SMURFS MOVIE, Warner Bros' ARTHUR, and the independent feature films THE REBOUND and LIBERTY KID.
Other notable television credits include starring in THE WATSONS GO TO BIRMINGHAM, directed by Kenny Leon, HBO's BOARDWALK EMPIRE, USA's ROYAL PAINS, and FX's LOUIE. Additionally, Skai has voiced various characters for DORA THE EXPLORER, BUBBLE GUPPIES, TEAM UMIZOOMI, KICK BUTTOWSKI, Disney XD's MARVEL RISING, and in the upcoming DreamWorks Animation series DRAGONS: RESCUE RIDERS for Netflix. Skai is massive on social media with 8 million followers on Instagram, 19 ½ million followers on TikTok 1.6 million on her YouTube.