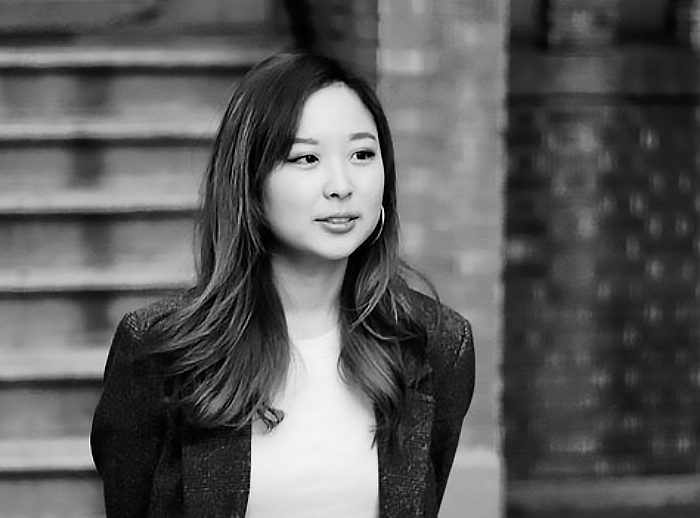 So Young Shelly Yo is a first-generation Korean-American director, screenwriter, editor and visual creative from Southern California. She holds an M.F.A. from Columbia University of New York and a B.A. from University of California San Diego. Her shorts have screened at renowned film festivals around the world. Her recent short MOONWALK WITH ME was a finalist for HBO's APA Visionaries competition and was granted AT&T's InspirASIAN Film Award (CAAM) and Best Student Film (Dead Center Film Festival).
Shelly is a recipient of SFFILM's Sloan Filmmaker Fellowship, VC Media's AWC Fellowship, a two-time finalist for Tribeca's Through Her Lens Filmmaker Program and the Athena Screenwriting Lab. She is also a 2nd rounder for the Sundance Development Lab in 2020 and a finalist for the SFFILM Westridge Grant in 2020.
Shelly started her film career immersed in experimental films and video art under the teachings of Jean-Pierre Gorin and Laida Lertxundi. Since then, Shelly has worked in television and commercials alongside powerhouse female filmmakers such as Showrunners Charlotte Stoudt (Homeland, Fosse/Verdon, House of Cards), Megan Martin (Animal Kingdom) and award-winning Director Kim Gehrig (Apple, Nike, Honda).
Most of Shelly's work involves surreal and magical elements, rooted in a deeply emotional core. Her drive to tell stories comes from her immigrant background—to ensure that the narratives of both her generation and that of her parents are told truthfully—as well as the injustices she witnesses in her community. Shelly is currently in development for a variety of projects, highlighting the stories of Asian Americans, immigrants, misfits and people living on the fringes of society.