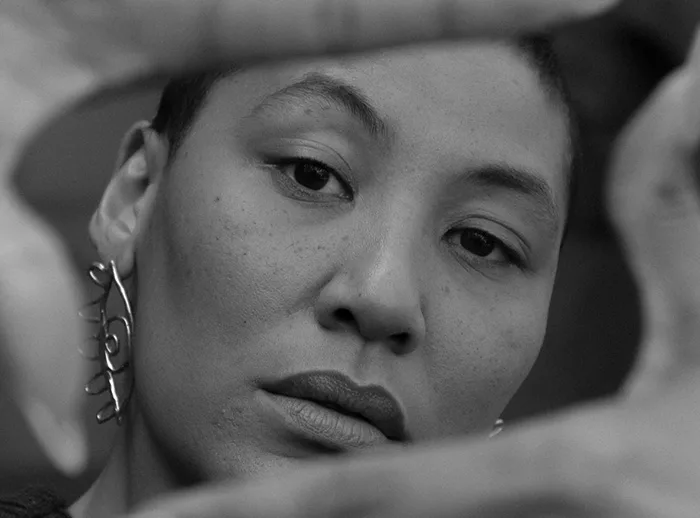 Naima Ramos-Chapman is the proud daughter of revolutionaries, studied dance at the Alvin Ailey School for Dance, and comes from a journalistic background. Self-taught, Naima blends their lived experience with a psycho-spiritual surrealist style to tell universal stories of personal transformation and understated bravery.
They made their directorial debut with AND NOTHING HAPPENED, a short about a survived assault, which premiered at the 2016 Slamdance Film Festival. In 2018 they broke into television and wrote, directed, edited, acted and produced work for the Peabody Award-winning HBO Series Random Acts of Flyness.
Naima has gone on to help bring to life other shows that revel in expressing authenticity in saturated subjectivity, like HBO's Betty, and Amazon's I'm A Virgo. In 2021, they became a United States Artists Fellow. Currently, you can catch Naima in the heart of Bedstuy taking a walk, hugging a tree, scribbling in her notebook and dancing with puppets…don't be alarmed; it's just her process. They're definitely working on creating more work about us.