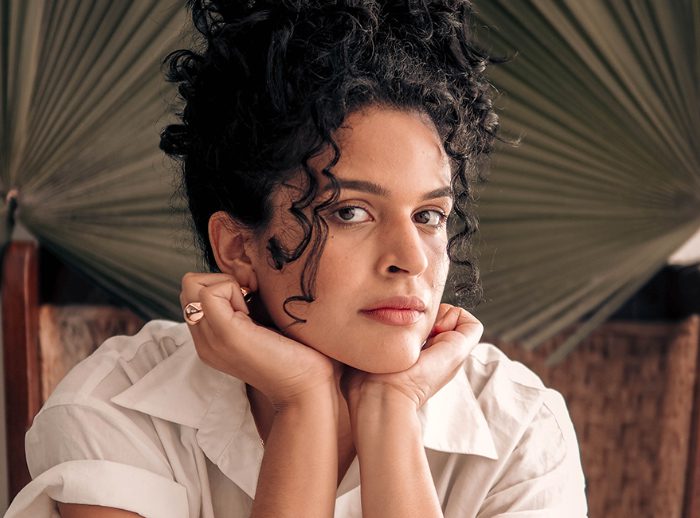 Gabriela is a writer/director and actor born and raised in the Dominican Republic. She is a USC graduate and is currently based between Los Angeles and Santo Domingo.
She is an alum of the Sundance Institute playwrights intensive, HBO's Tomorrow's Filmmakers Today and a semifinalist for the NBC Nosotros Monologue Slam and the WriteLA pilot competition.
As a writer and performer, Gabriela has toured her one-woman show, Las Garcia, across sold-out venues in Los Angeles, including the LATC, GoogleLA, USC, The Bootleg Theatre, and the Hollywood Fringe.
Her work in film seeks to deconstruct neocolonialism and build bridges through ancestral personal stories and alternative forms of documentation. Her first feature film, MORENITA, currently in post-production, is a finalist for the Sundance Institute 2021 documentary grant. The film deals with themes of displacement, womanhood and modern migration.
She is also developing her first narrative feature, Piratas, under the 2020 Cinema Femme mentorship. The film won funds in the Dominican Republic with the annual FONPROCINE contest and is currently in the works to be shot on the island under her production company: JEVITA FILMS.
Gabriela is writing a feature film for SONY PICTURES INTERNATIONAL and has a half-hour dramedy tv show in development.