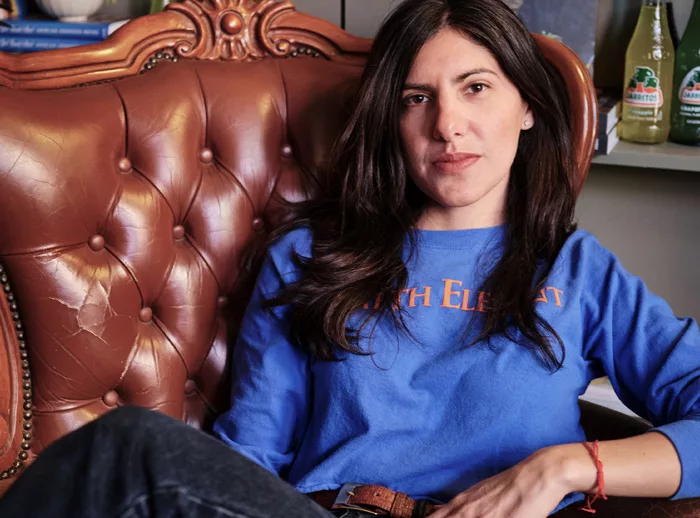 Doménica Castro, a native of Mexico City, is a writer, producer, and director focused on narrative and commercial work, driven by stories that shape culture.
Doménica, along with her sister Constanza, co-founded 271 Films, a creative production company. She has created numerous award-winning films, commercials, music videos, and branded content featured on MTV, Nylon, Vice, HBO, BET Networks, Adweek, as well as prestigious film festivals including Sundance, AFI Fest, DOC NYC, Tribeca and Palm Springs Short Fest.
The sisters were named 2021 Nevada Women Filmmakers of the Year, and made their co-directorial debut with the film 'We Are Here', world premiering at the 2022 Sundance Film Festival and screening over 30 festivals including Nantucket Film Festival, Festival Internacional de Cine de Guadalajara, LACMA shorts, Hollyshorts, LALIFF, DOC NYC. The film won the 2022 New Hampshire Film Festival Animated Shorts Jury Award, qualifying it for Oscar consideration and landed the 2023 NAACP Image Awards with a nomination.
Doménica and Constanza, under the banner of 271 Films, partnered with Lena Waithe's Hillman Grad Productions and Indeed in the Rising Voices Initiative, to uncover, invest in, and empower the next generation of BIPOC filmmakers and storytellers. The initiative is in its third year, amounting to supporting 30 new voices. Some highlights of the initiative include 'Only The Moon Stands Still' winning AFI Fest Audience Award in 2021, 'Aurinko in Adagio' receiving a nomination for an Image Award for best short film in 2022, and 'Huella', starring Shakira Barrera, as an official selection of the 2022 Sundance Film Festival.
On the television side, Doménica produced Season 3 of 'Taco Chronicles', and through 271 Films, has a slate of TV projects in development.
She is a Sundance Producers Lab Fellow. Alongside Constanza, Doménica runs 271 Films' growing slate of short and long-form content in film, TV, and advertising and continues to develop and nurture the Latine community and historically marginalized communities in Hollywood.