Deondray Gossfield & Quincy Gossfield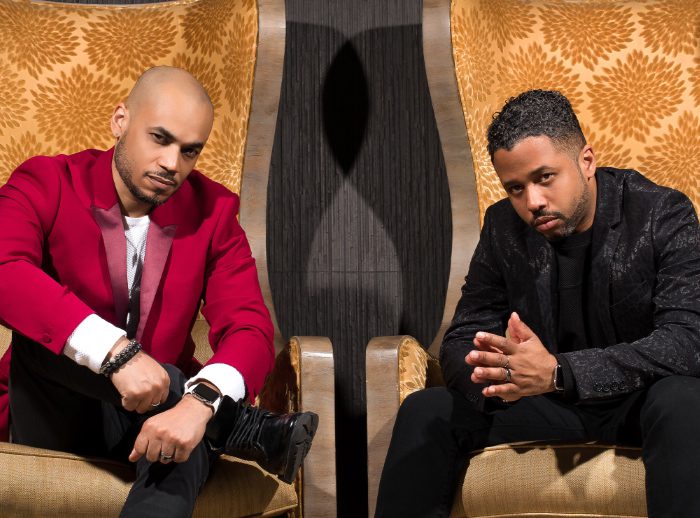 Deondray Gossfield & Quincy Gossfield
Artists, Activists, Deondray and Quincy LeNear Gossfield are the creators of the Emmy® Nominated streaming series, The Chadwick Journals (Amazon Prime), the GLAAD award-winning film anthology series, The DL Chronicles, and The DL Chronicles RETURNS. They are the producers and directors of the multi award-winning short film, Congo Cabaret about the LGBTQ+ presence and influence on the Harlem Renaissance.
As the first gay couple ever to appear on OWN's, Black Love series, they were noted in 2020 by BET as one of the leading Black gay power couples. The married creative team has also developed and produced TV series such as Legendary (Max), Sunday Best (BET), Kocktails with Khloé (FYI) with Khloé Kardashian, Face Off (Syfy), Randy Jackson's America's Best Dance Crew (MTV), The Sing Off (NBC), and Make Your Mark Shake It Up Dance Off (The Disney Channel).
Their upcoming screen adaptation of Richard Bruce Nugent's, Smoke, Lilies and Jade, featuring Alexandra Grey (Empire) and narrated by Emmy® Award-winner, Billy Porter (POSE) is slated for a 2021 release. They made history when they were married at the 56th Annual Grammy Awards during Macklemore's performance of Same Love, featuring Madonna and Mary Lambert, officiated by Queen Latifah.